"Going to infinity and beyond? Using specialized gear matters. A lot."

The Velox maximizes your big-air potential beyond your imagination.
Unreal riding speed, illusive upwind-angles, unparalleled lift, close to infinite hangtime, ridiculous windrange, the Velox will deliver.
How? The Velox is designed around a 5-strut platform with an exceptionally high aspect ratio. This aerodynamic flying scalpel squeezes the most out of every knot of wind. It just keeps on lifting when you're sending it and utilizes every upwind opportunity it gets, leaving others startled at your upwind angles or covered airspace.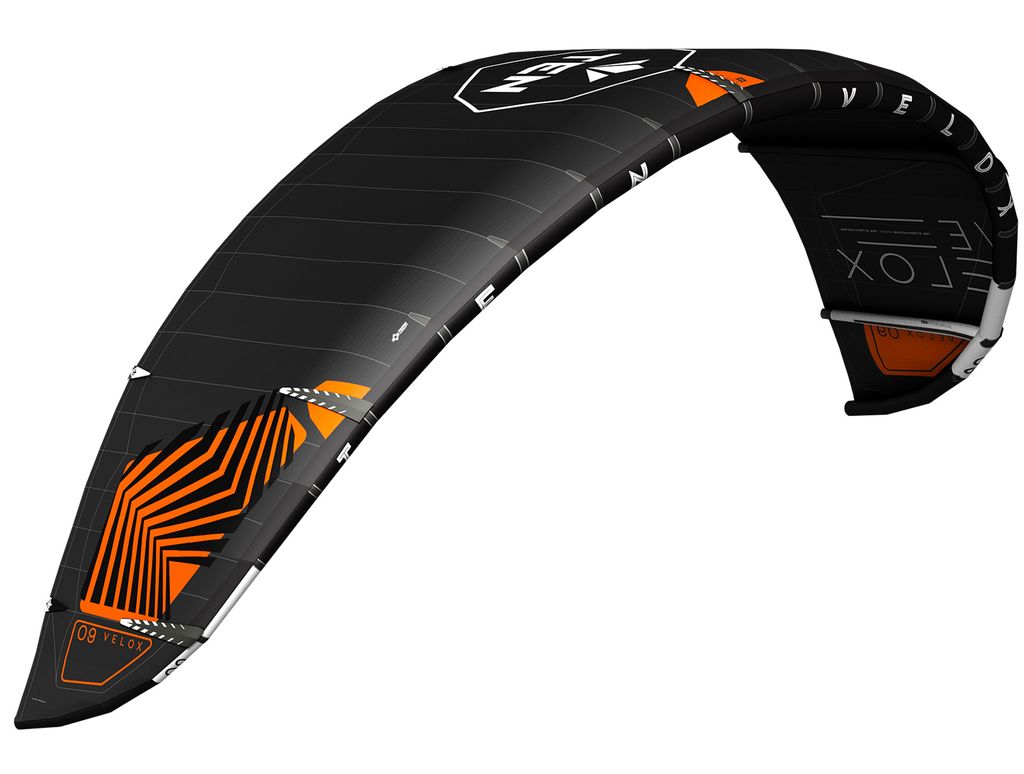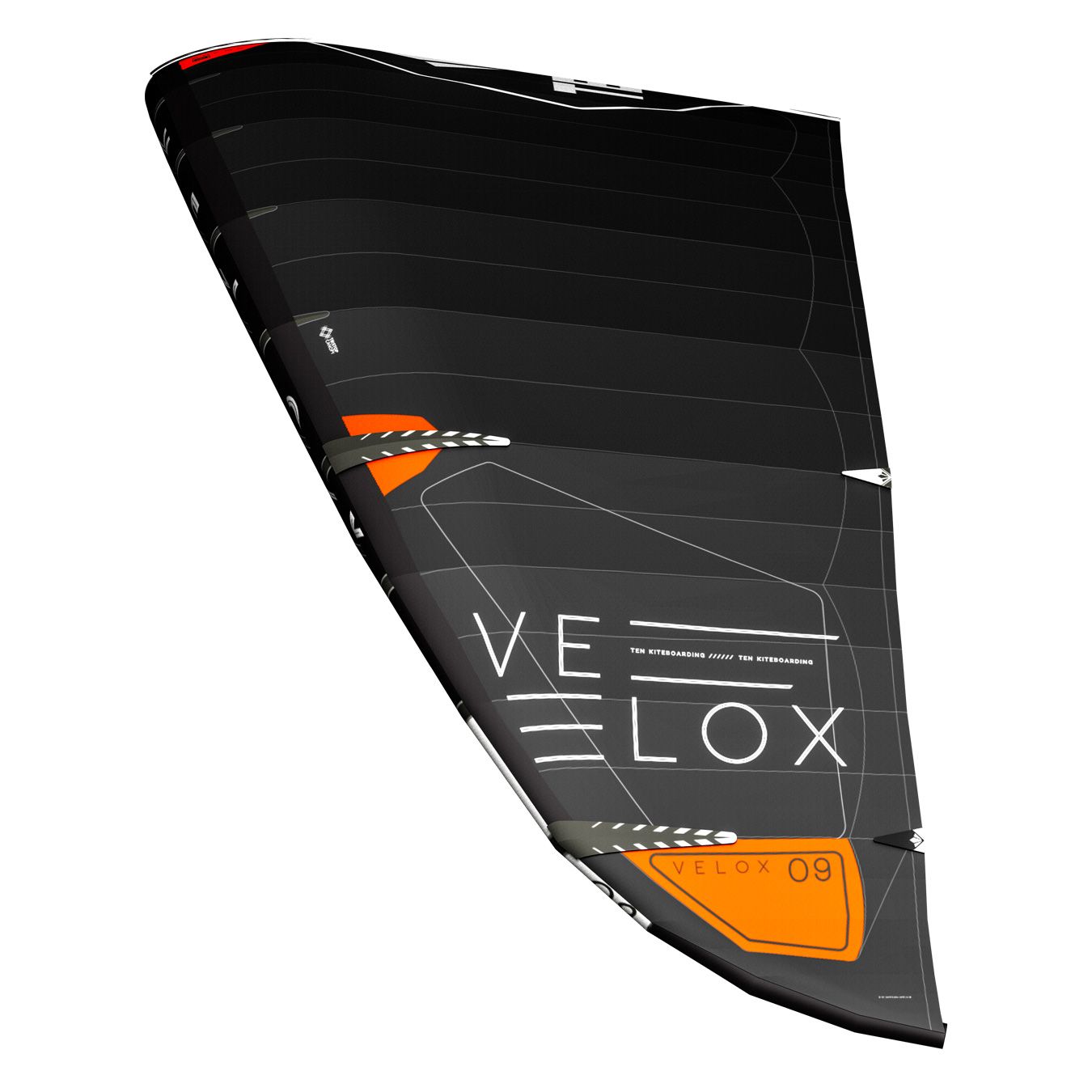 Even though the Velox may look imposing, it's a surprisingly comfortable and easy ride. Light steering combined with lots (and lots) of depower, the Velox offers a decent low-end, but truly excels at riding powered up.
The kite smoothens the nastiest of gusts and makes riding fully overpowered a breeze. It gives you the focus and confidence to go big without sudden yanks or lulls right before take-off. The Velox is built with twice the amount of panels compared to regular kites. This gives optimal control over the profile of the kite and reduces canopy bulging under extreme load.
During those long lofty jumps, the Velox has a glide and hangtime only matched by efficient foil kites, making landing easy and with some technique even pillow-like.
An uncompromising high-performance kite, bred for big-airs and endless oldschool variations.
Redefining your limits, maximizing your potential.
Typical Velox lovers:

Freeriders, airstyle acrobats, old schoolers, performance addicts, astronauts and human cannonballs
7 m2 – €1149,-
8 m2 – € 1199,-
9 m2 – € 1249,-
10 m2 – € 1299,-
11 m2 – € 1349,-
12 m2 – € 1399,-
13 m2 – €1449,-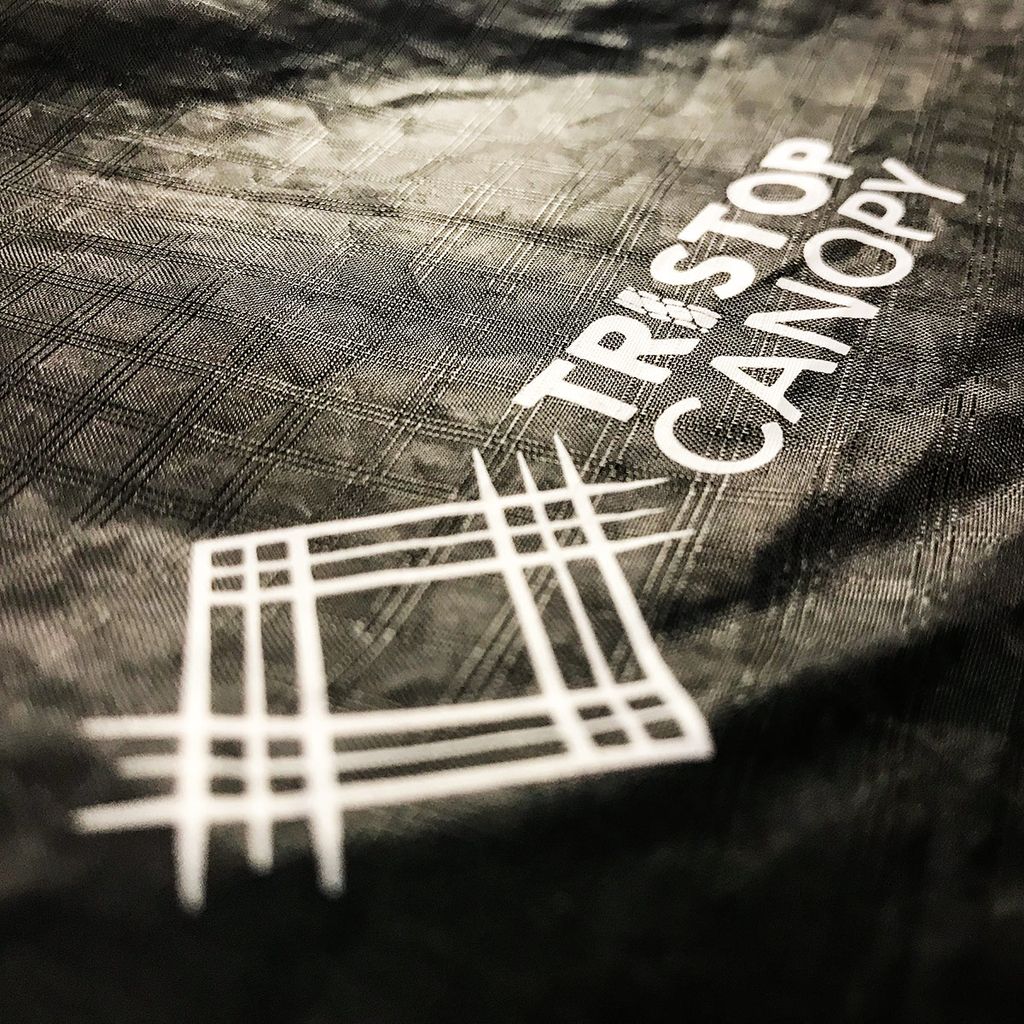 TRISTOP CANOPY
It's a threesome now!

We chose a triple ripstop canopy from the Japanese manufacturer Sakai Techfibre. 100% Produced in Japan, intensively tested and proven extremely durable.
A higher number of ripstop fibers give better structural strength, improved stability of the canopy and more cohesion in the design.
Sushi chef-precision combined with ninja-powers!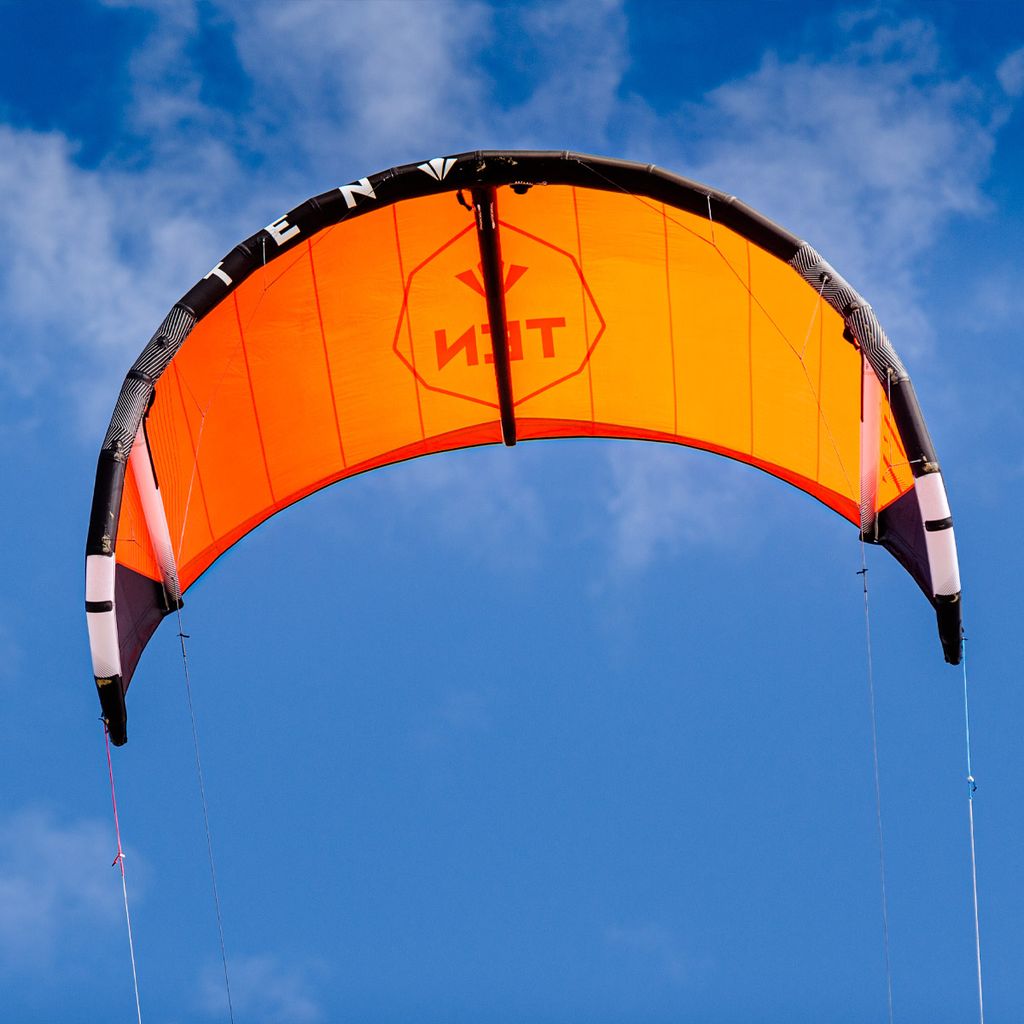 SCUFFGUARDS
After 5 years and repairing over 10.000 kites we've learned a thing or two about wear and tear, so we only added the necessary for optimized durability.

Stripped of bulky bumpers and big areas of dacron you get the optimal flying experience.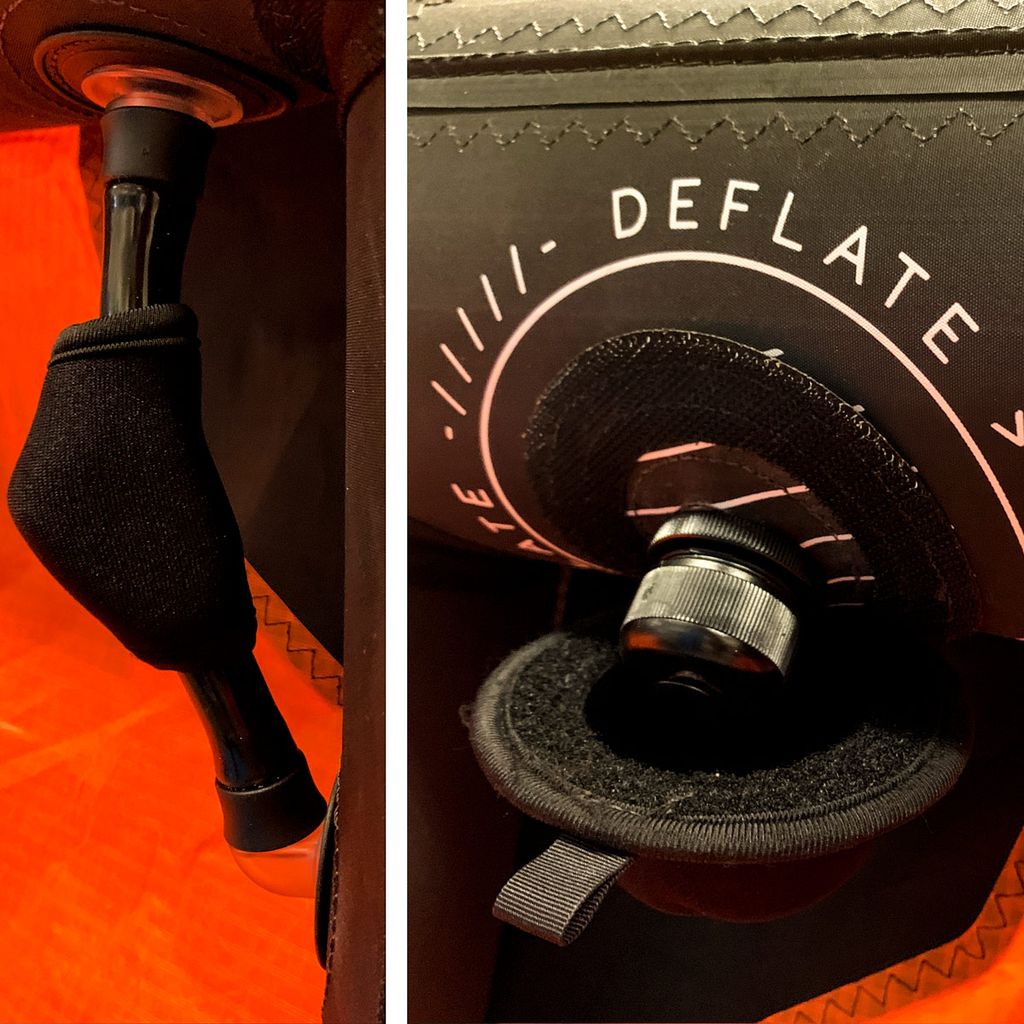 AERODYNAMIC BRIDLES
We designed a 5-point bridle constructed from high performance, yet thin Dyneema lines.
This way the stretched leading edge is optimally supported to stay in shape under extreme load, but keeping the bridle as aerodynamical as possible for the best angles upwind and acceleration.
Zero pulleys give a more firm and clear bar feedback to find that exact sweet spot when going big.

VELOX <3 THE MARK
They compliment each other so well, it's love at first sight.
The Mark's channels and 5th fin provides extreme edge hold and upwind drive which pairs perfectly with the performance the Velox offers. This combination guarantees unreal jumps and upwind performance.

OUR VISION
We believe there is unmeasurable pleasure in using specialized gear to maximize your potential and to achieve your biggest goals. (And naturally setting new ones as you progress.)

During the design proces every session with the Velox fueled our excitement for the next one. Not able to wait for the next storm to hit. The intense craving and curiosity to go out and boost. This makes the Velox the most addictive kite we've ever flown!