SHAPED TO MAKE YOU SMILE,
FINE-TUNED FOR FUN!
The Act puts you in total control while riding choppy conditions, empowers you to load and to time for the perfect big-air.
It gives you the energy to try something new every session!
It's a true allrounder, ready to be ridden in any conditions. From flat water to the crazy unpredictable waves of our North Sea.
The double concave acts like an air pillow under the board, smoothing out almost all bumps and vibrations created by chop.
Combined with the channels in the tips this board goofs around when you want it and grips when you need it.
Ideal for going upwind, keeping rail and being comfortable whilst riding.
The Act v2 is the allround performer for all levels, all disciplines and a board you probably won't outgrow.
Designed for the best riding experience The Act was created to give confidence to the rider, instead of asking for it.
Let The Act v2 serve you!
Allrounders, free riders, old schoolers, freestylers and rookie pilots with the ambition to rock.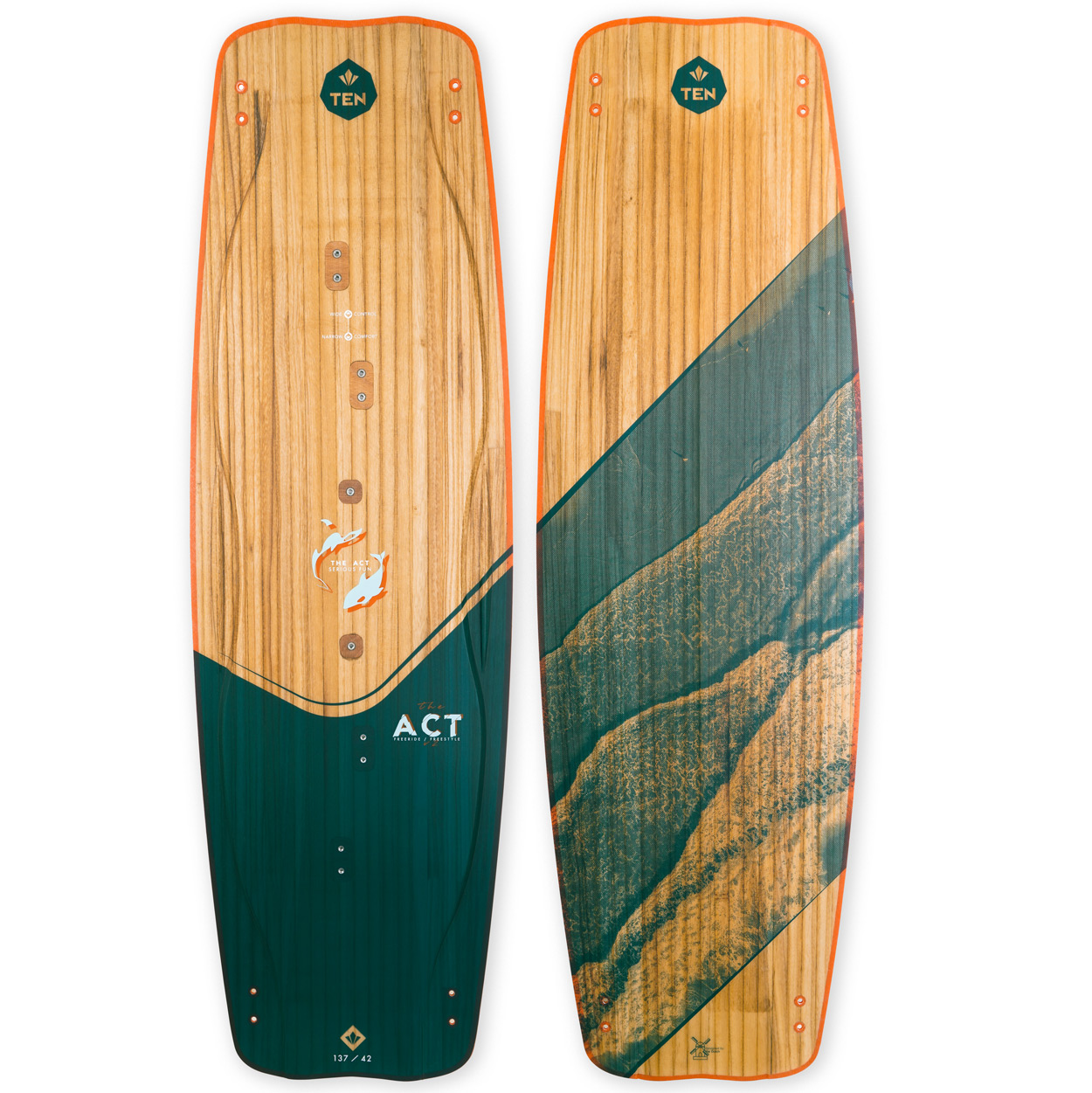 HOW DID WE IMPROVE THE ACT V2?
Work with all the things that already work, refine details that can be refined and add only what adds.
Be critical, make hard choices, don't weep when you kill your darlings.
Don't change for the sake of change but instead challenge existing compromises and turn them into win-wins.
1. WE ENHANCED THE DOUBLE CONCAVE

Our double concave is a true marvel of control, comfort, playfulness and speed.
By using a milling technique we we're able to get a deeper concave and a more profound "spine" along the middle of the board.

This "v" in the bottom positions the stiffer part exactly where you need it; right between your feet. Resulting in excellent chop absorbtion whilst creating more grip and speed at the same time.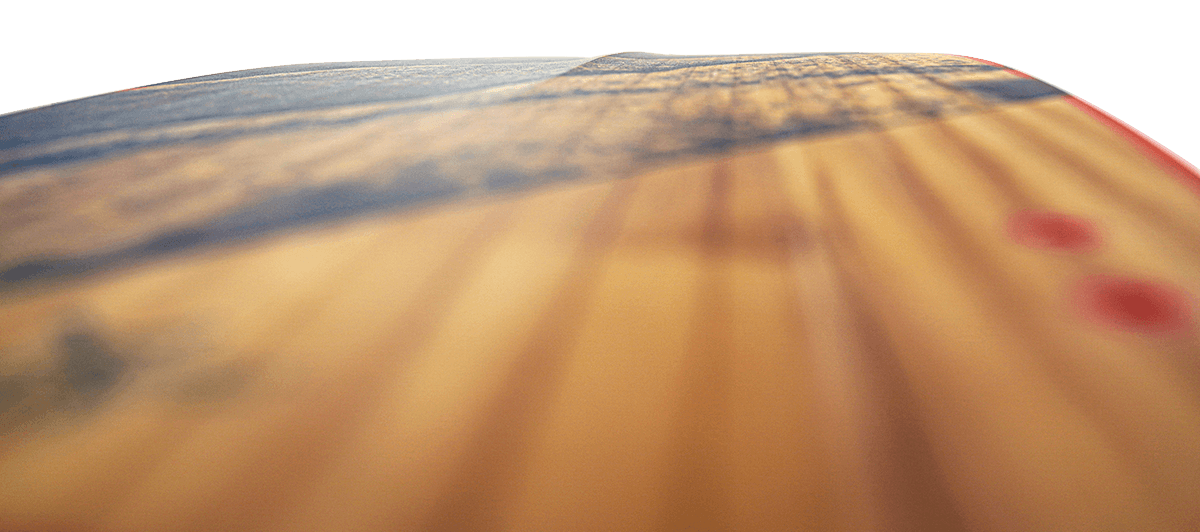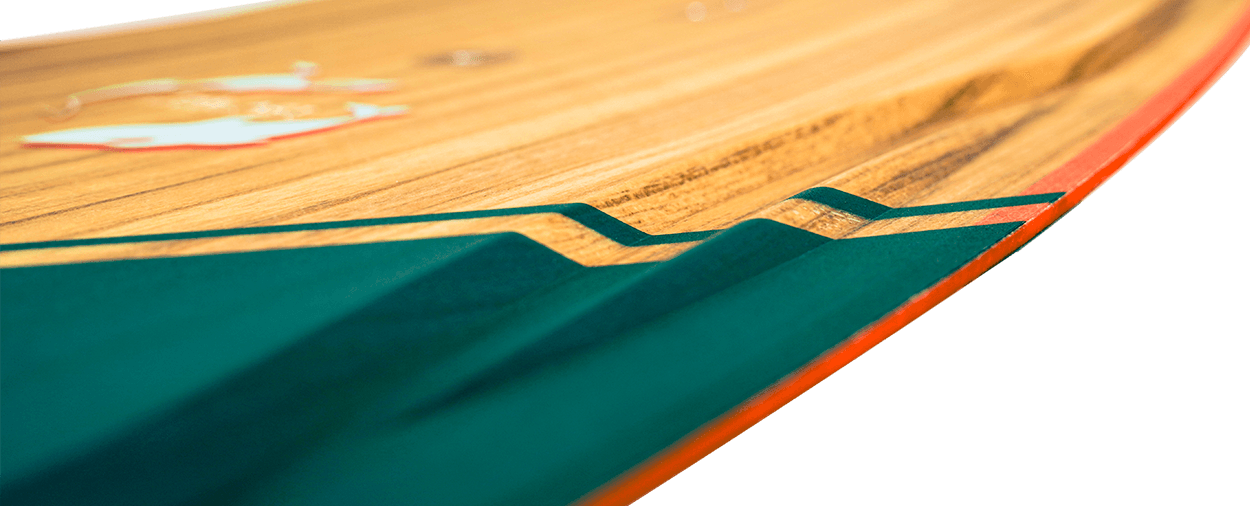 2. GRAB RAILSHard to miss. Literally.
Going from a nice feature to a bare essential is often just about going the extra mile during the design process and doing it just right.

We created a grabrail that is so hard to miss that there is a bigger chance of you wearing it out instead of realizing it ever existed.
Happy grabbing!
3. WE ADDED CHANNELS AND FLEX IN THE TIPS

Channels are a great way to control speed, specifically after landing.
As a bonus they stiffen up the tip, making the Act v2 even more lively and more sporty than V1. It's easier to "load" the board and not waste energy.Normally there is a thug-of-war between comfort and performance, but by thinning the tips on the top off the board around the fins we kept flex where you need it for control and comfort.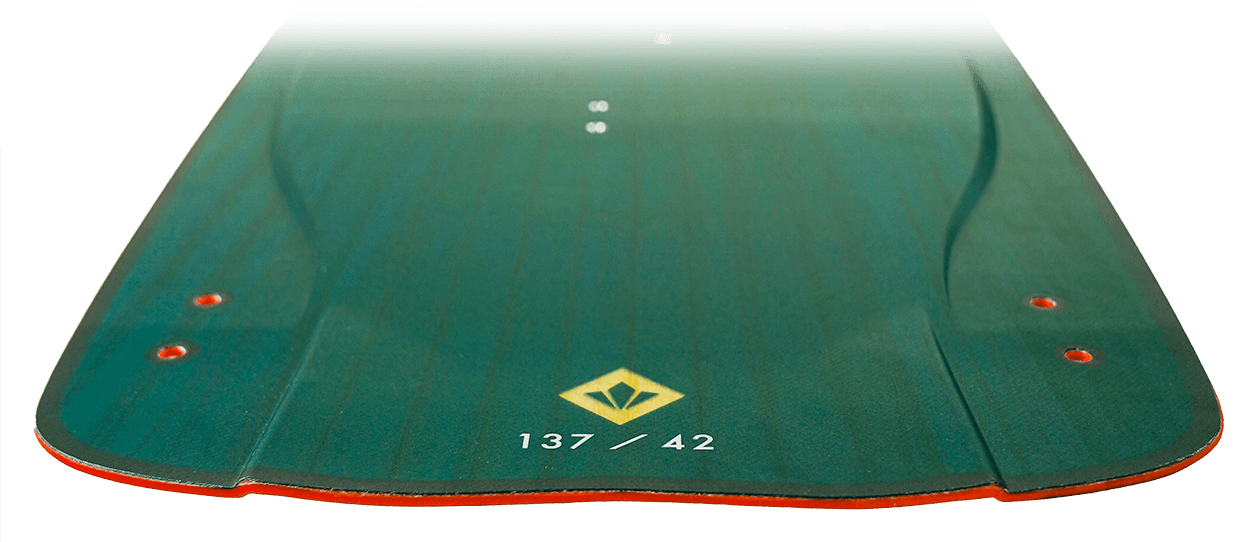 4. FLEX, ERGONOMICS AND SIZING

Ergonomics is the art of not just scaling up and down.
Heavier riders have weight to combine with power and want a board that can handle both.
Lighter riders want different flex, prefer a different stance and may look for different size straps.

We optimized our boardsizes, flex patterns, core thickness, insert placement as well as strapsizes for the expected rider and his/her ergonomics.
That means every rider will experience The Act as intended.

Let The Act v2 serve you!
5. WOODCORE, GLASSFIBER, INSERTS, SIDEWALLS

Like Italian cooking: use top quality ingredients and you only need a handful of ingredients for a great classic. The best quality of wood is its natural ability to flex and store loads of energy at the same time. Our full wood core harnesses both these qualities.
The wood in our Paulownia wood cores has little to no fingerjoints, so you'll ride the best and it will look the par too aswell!
By optimizing the insert positions per size for the anticipated rider we only needed 2 inserts. Saves weight, saves cost, prevents confusion.
Narrow for a more comfortable stance, wide for more power and control, keeping it as simple as it is.
Glassfiber composite: simply the best choice for allround performance. Strong, light, though, resilient and transparant.
Trimming down the sidewalls thickness allowed us to lose significant weight, without losing any of the toughness or durability.
Riding The Act you'll experience that comfort, control and performance can work together for a naturally vivid feel!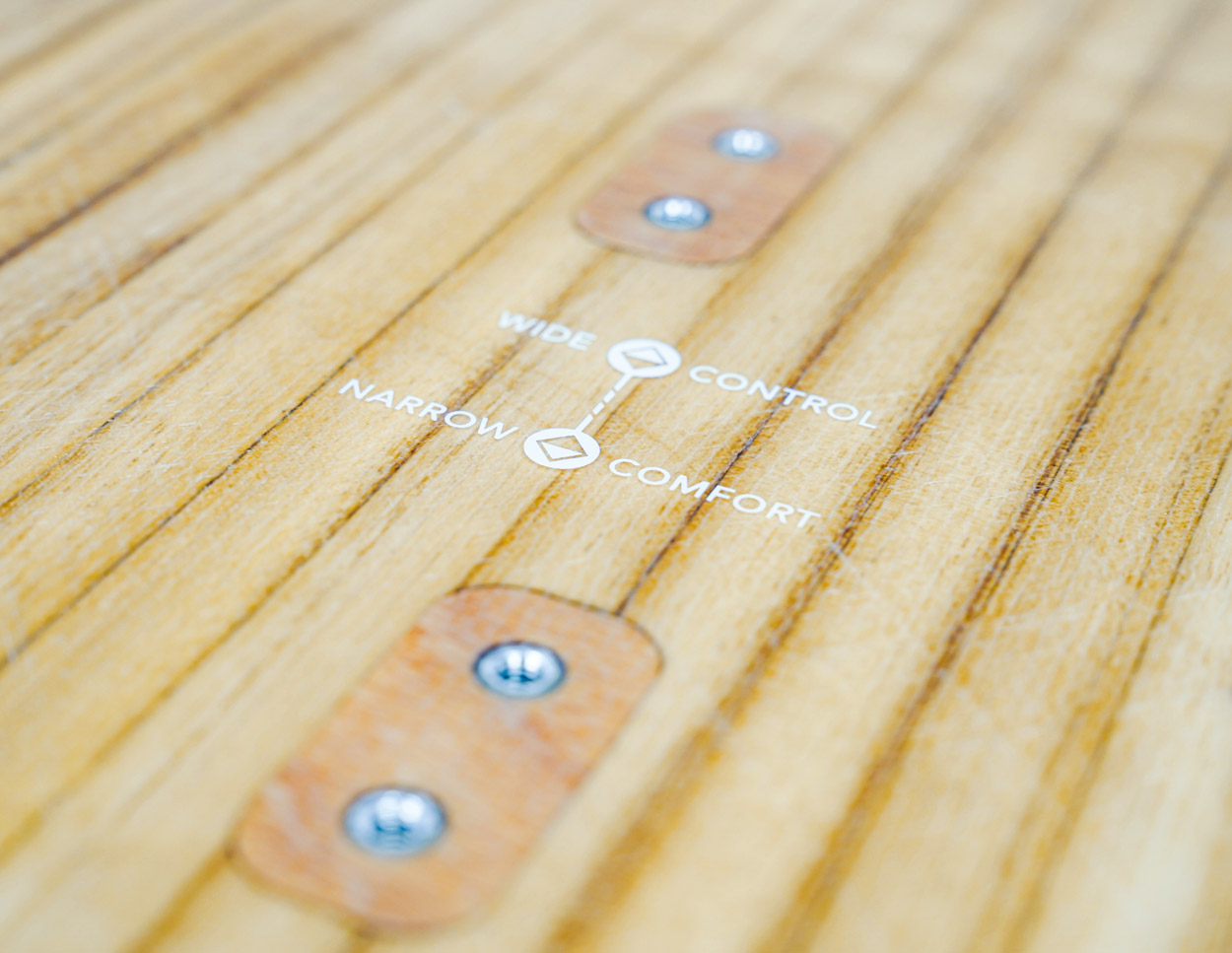 SIZES & WEIGHT

129 x 38 - 2,13 kg.
132 x 39 - 2,18 kg.
135 x 40 - 2,41 kg.
137 x 42 - 2,46 kg.
140 x 43 - 2,51 kg.
145 x 44 - 2,81 kg.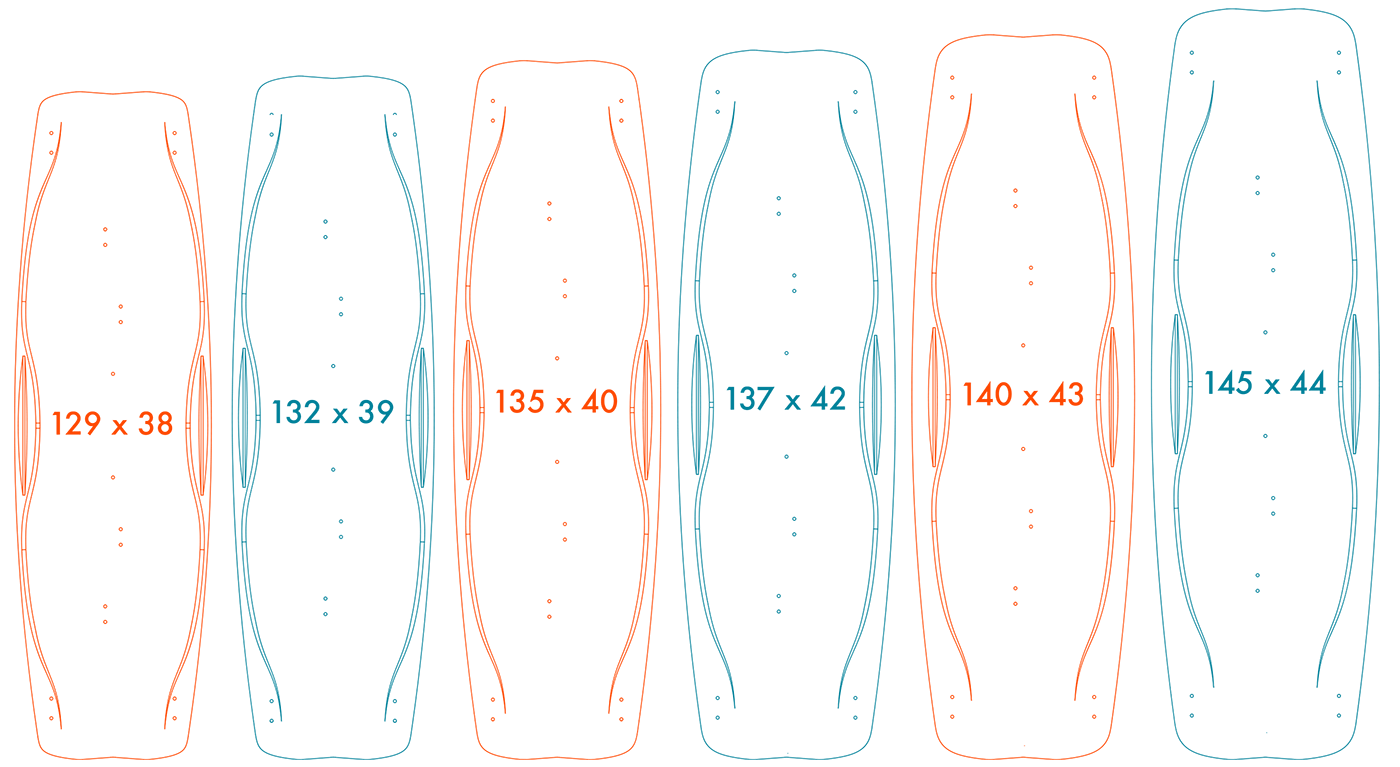 PRICES

Deck-Only (fins and handle incl.) : €475,-
Pads/Straps (S / M-L) : €149,-


FINS & HANLE INCLUDED WITH BOARD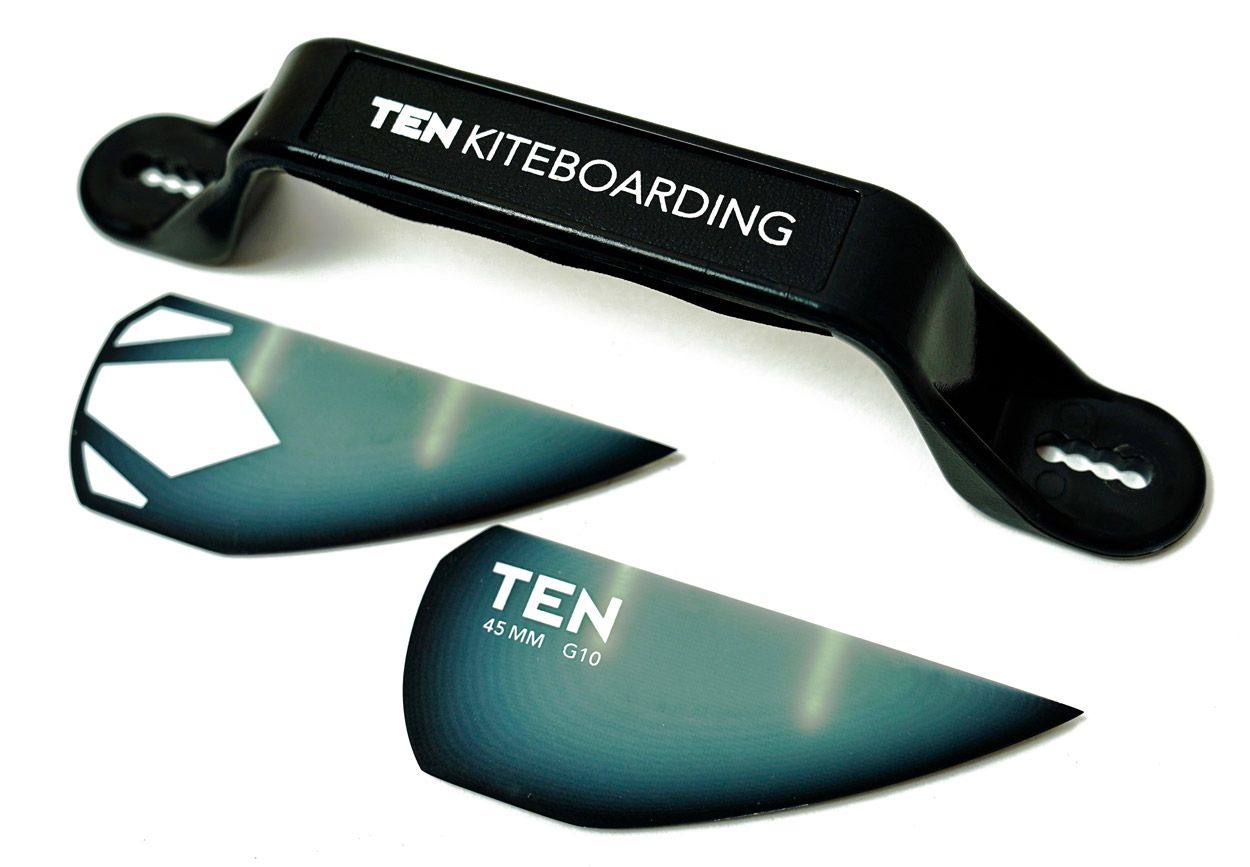 TEN PADS & STRAPS
The fully padded strap works for a wide variety of shoe sizes and insteps and even the biggest sizes have full protection on the sides with our neoprene side-protectors.
Our pads are comfy, very comfy. With a small toe-bar to ensure you won't loose your board boosting high.

You'll always find the perfect setup for your stance and shoe size with 5 radial and 4 axial options.