"A kite for all kiters who want to have fun kiting, simple and pure."
We have designed the new Pinna from scratch.

Growing up meant deciding what we wanted the new Pinna to be while staying true to our roots.
In the 3 years of testing prototypes we just had to admit: Any TEN kite gets you airborne. Big time. Period.

So expect exhilarating height, airtime and yet very controllable landings.
But at the same time we had to stay true to the original Pinna.


So it's still this guy:
"A kite for all kiters who want to have fun kiting, pure and simple.
A mate that will fuel every fun-driven session and will help you on every new trick you're working on."
But on top of that the new Pinna has grown a lot more lively and more sporty.

In its midrange the kite will give you the confidence to focus on and improve your riding.

The solid barfeel, it's wide and accessible depower range, it's kook proof relaunch and instant power will get you riding in no time.

The new Pinna has a far more efficient profile resulting in upwind angles that exceeded even our own expectations.

As you progress you'll be able to ride in stronger winds and that's how you will unlock the Pinna's true potential.
Power and control for big boosting, solid pull for powerful loops and plenty of hangtime are the key ingredients for every possible style of high-flying monkey business*.
*Just add monkeys.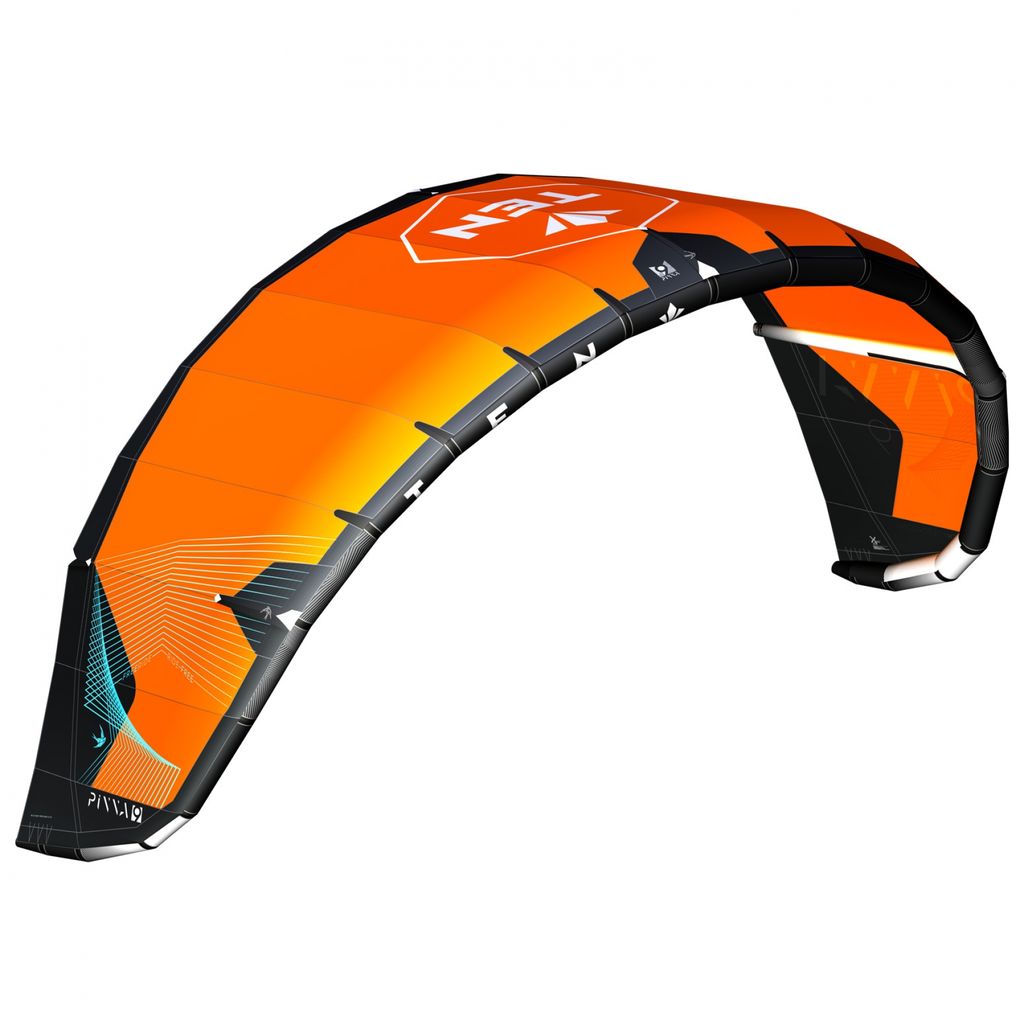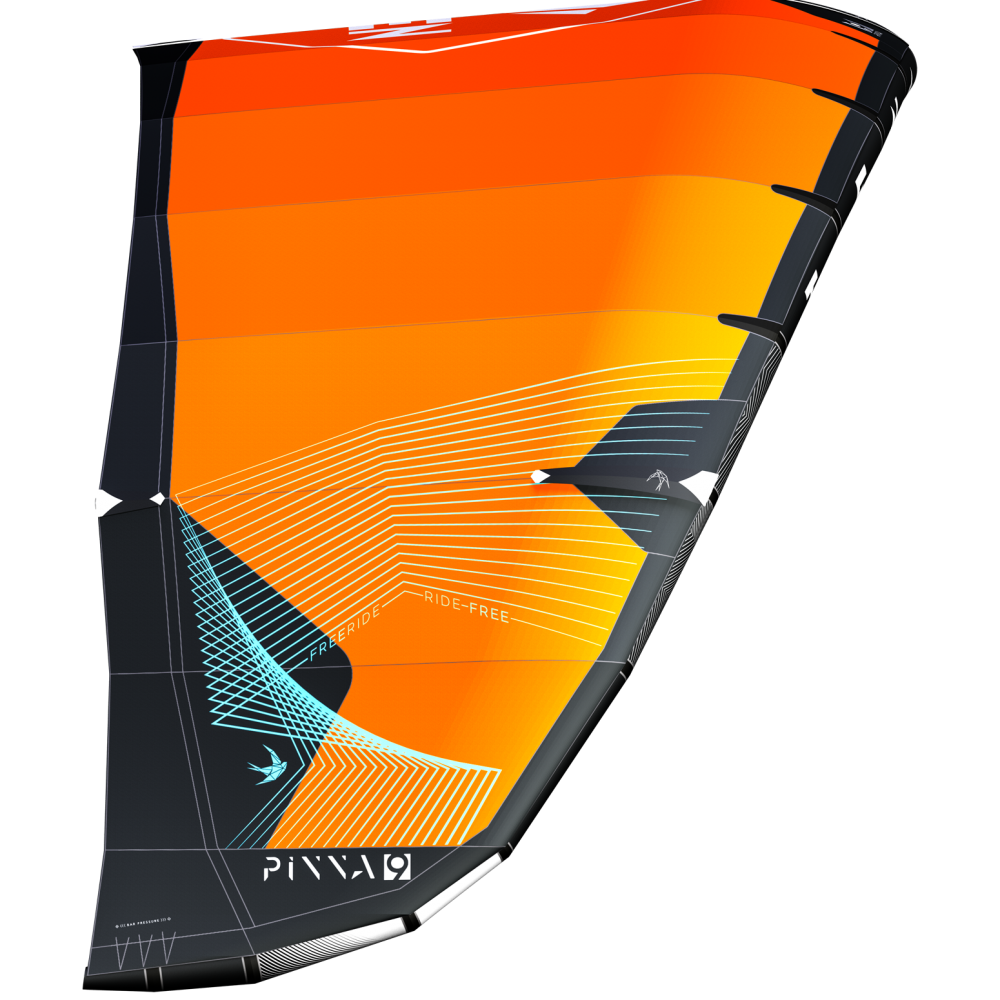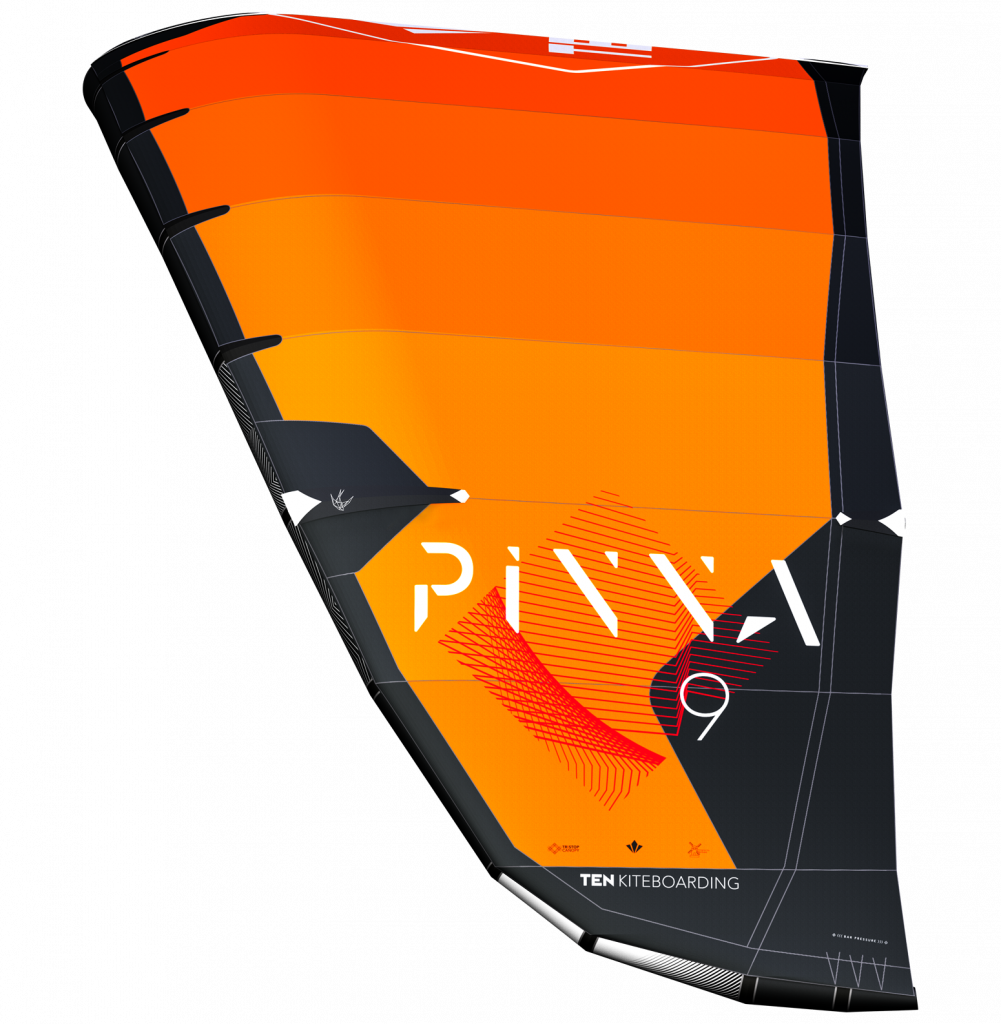 Got a surfboard on the side? The Pinna will feel right at home for some cross-over action.
It shines the brightest while performing freestyle waveriding ; doing little grabs, rotations and aerials, but will have your back in serious swell too!
2 weeks or 20 years of experience? The Pinna doesn't mind and won't snitch.
The Pinna is for the people!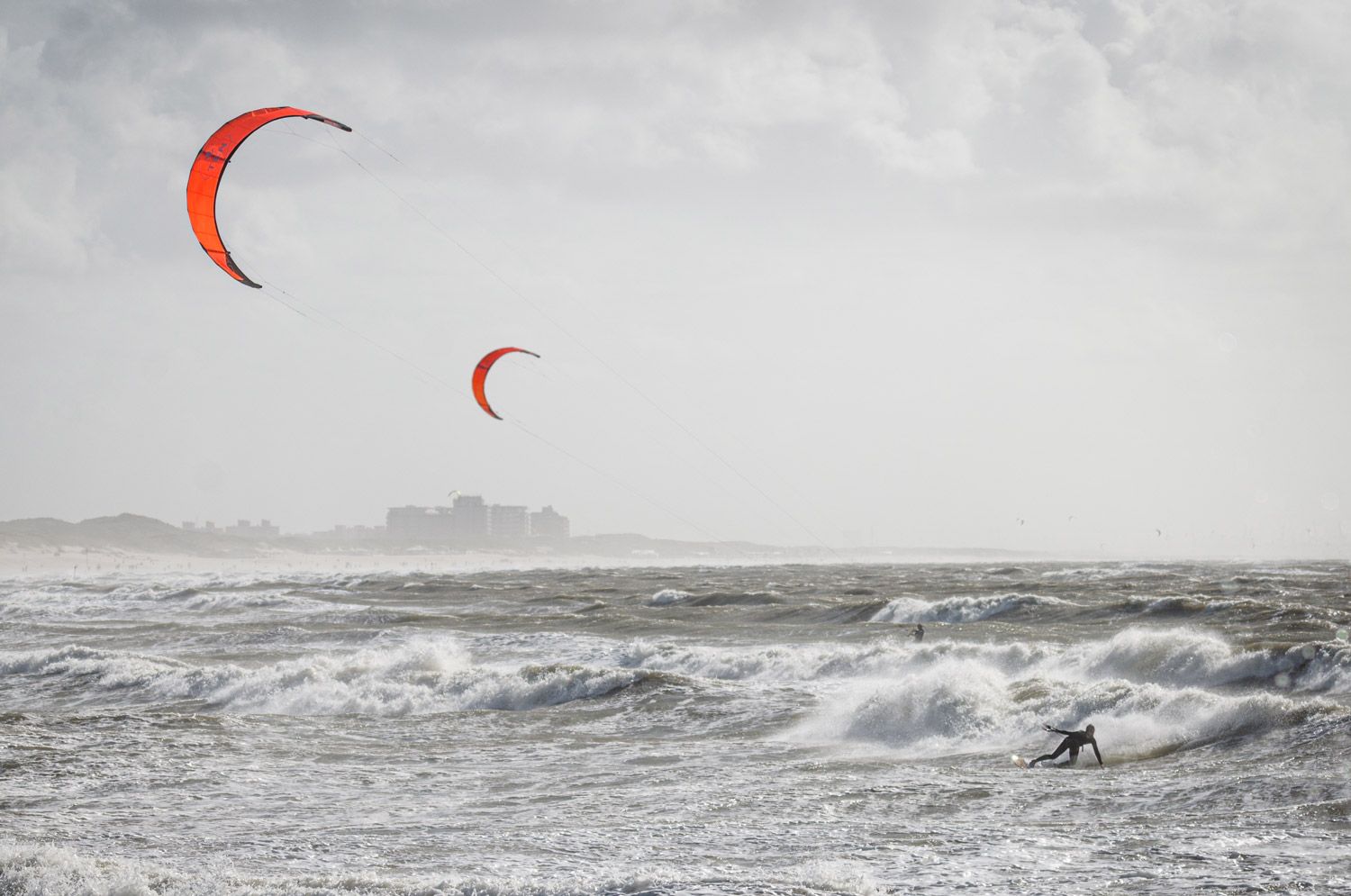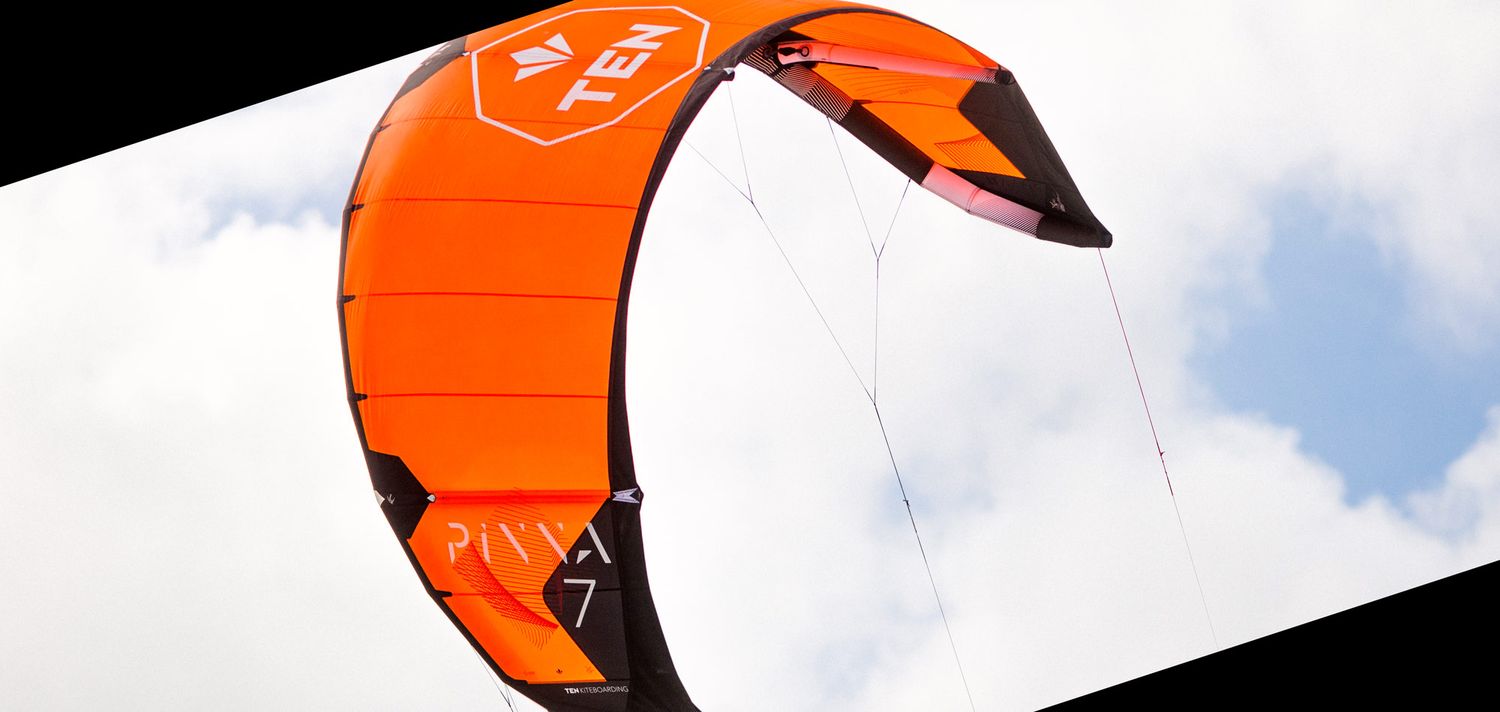 Bridles:
Bridles should be getting so much more credits! They are the magicians at work while you ride.
While trying a whole lot of different approaches we realized a good bridle can make or break a good kite.
From that point on our focus has been to get that one bridle configuration that pleases most riders.
Stable, progressive power build-up, good feedback, lively, but also as durable as possible.
No pulleys, no problems.

*The Wind Range Chart is to be used as a point of reference for an intermediate rider weighing around 75/80kg.
Actual kite size varies on skill level, weight, board size and wind/water conditions. New riders / lighter riders should take 4kn off the high-end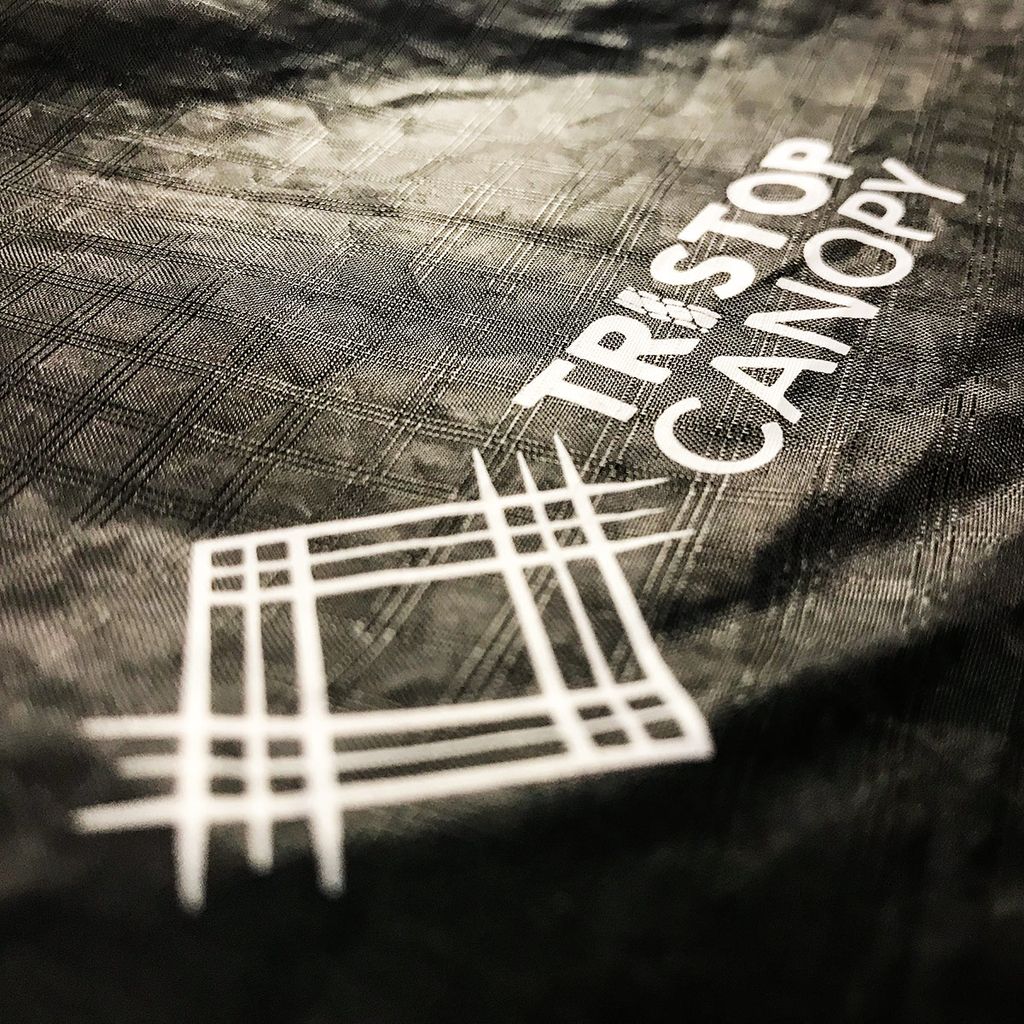 CANOPY
Made with: Triple ripstop polyester from Japan.
This fabric can handle a serious beating in the heat of the moment and has proven to be very stable over time.

The 3 thick threads per square cause less stretch in the canopy while riding and has a noticeably better transfer of steering input. (simple: quicker response) In the long run the intended profile on the kite stays in far better shape.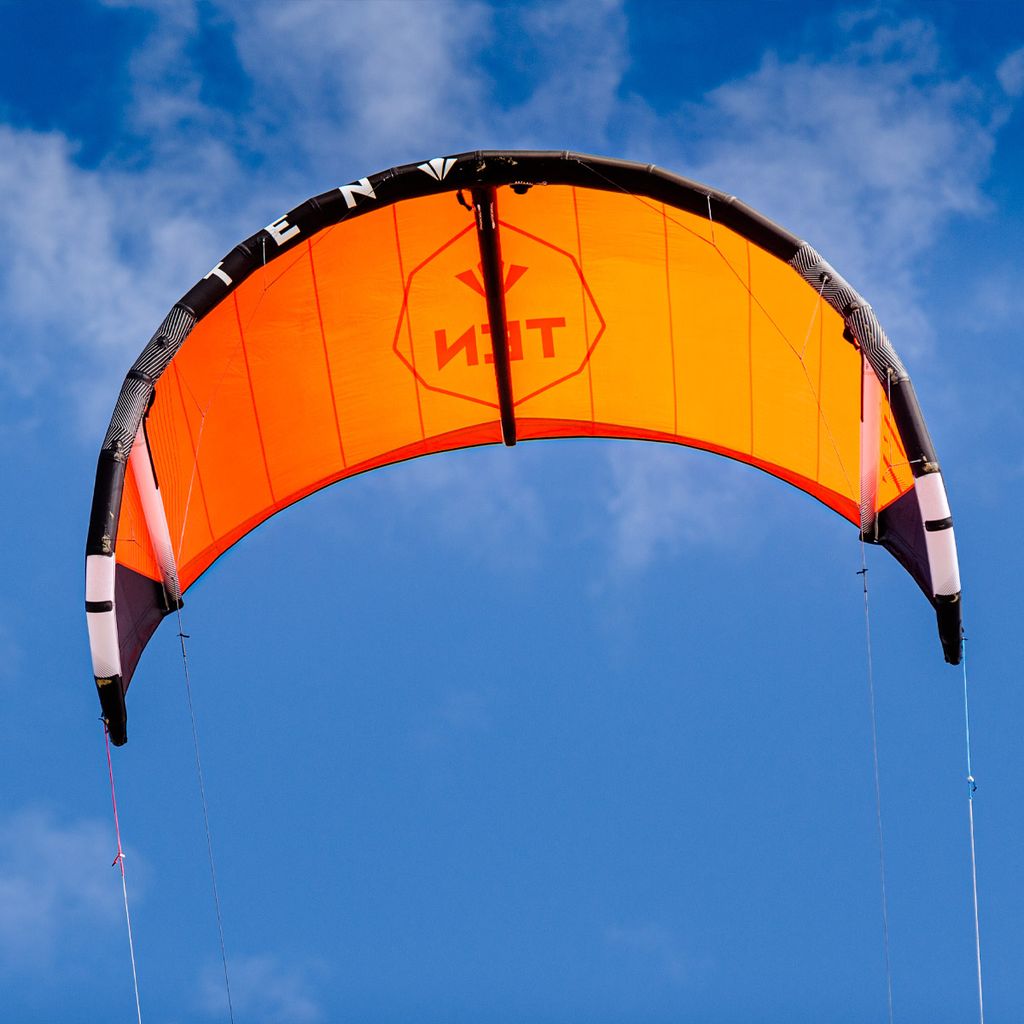 SOLID TIP, SLIM LE
A solid only slightly tapered stiff wingtip with a slim LE profile; a combination with a very solid feel. A thin LE makes the kite shoot upwind, riding fast with ease.

When powering up, the kite tilts as one, so you get a very clear feedback of the kite's behavior for full confidence whether you are riding or going sky high. When turning the kite, the stiff wing tips give a solid and quick response on your steering input.
Clear feedback, high acceleration, all the good stuff.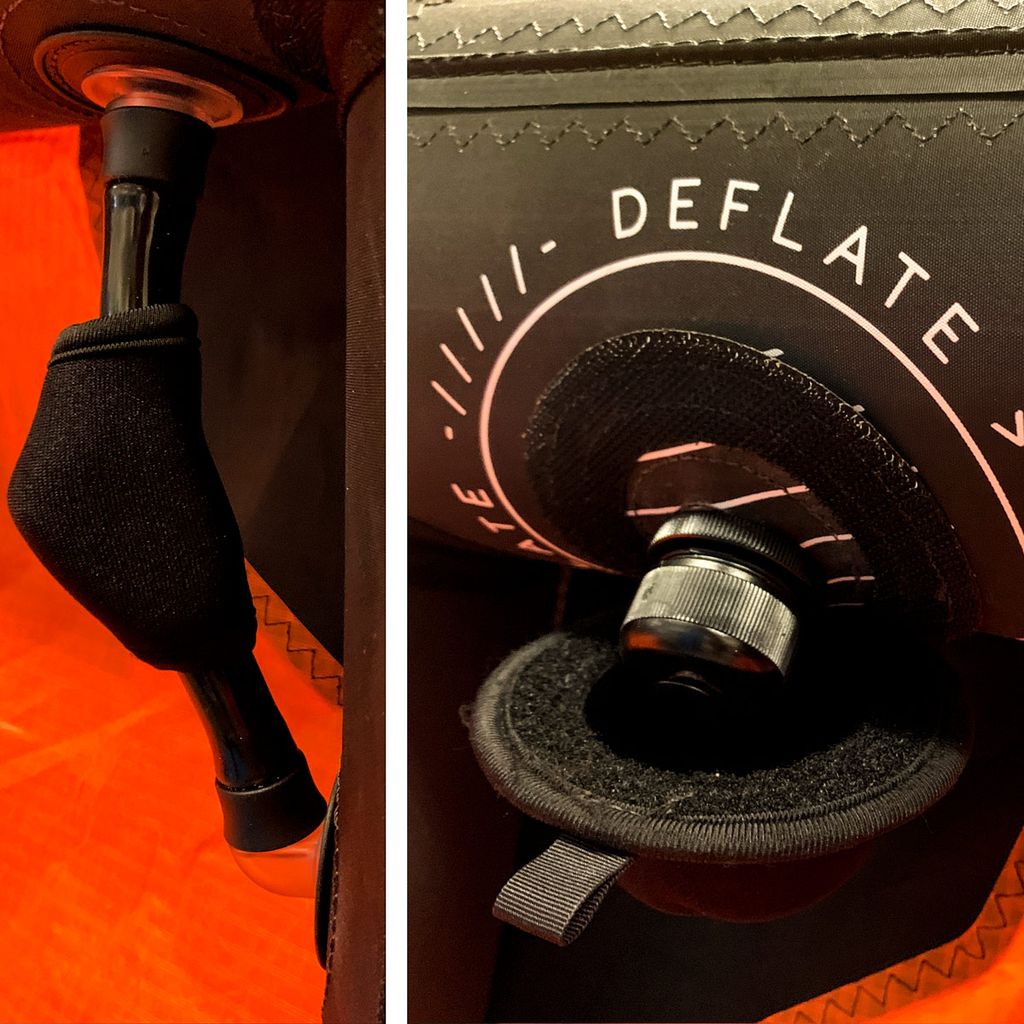 2.0 INFLATION SYSTEM
We've upgraded our inflation system. Our Rapid Valve 2.0 provides better grip when opening and closing, especially on those chilly sessions. This inflate remains one of the most reliable screw valves we've come across. Still with no special pump nozzles needed!

We also gave the one-pump system an overhaul! A bigger diameter system with stiffer hoses ensures no kinks, no tears, no struggles. Effortless, as it should be.