Shaped to make you smile, fine-tuned for fun.
The Act puts you in control while riding choppy conditions, empowers you to load and to time for the perfect big-air and gives you the energy to try something new every session.


It's a true allrounder, ready to be ridden in any conditions. From flat water to the crazy unpredictable waves of our North Sea.
A full double concave bottom shape acts like an air pillow under the board, smoothing out almost all bumps and vibrations created by chop.
Ideal for going upwind, keeping rail and being comfortable while riding.
The Act is the allround performer for all levels, all disciplines and a board you'll very unlikely outgrow.
Designed for the best riding experience The Act is created to give confidence to the rider, instead of asking for it.
Typical Act lovers:
Allrounders, freeriders, oldschoolers, freestylers and rookie pilots with the ambition to rock.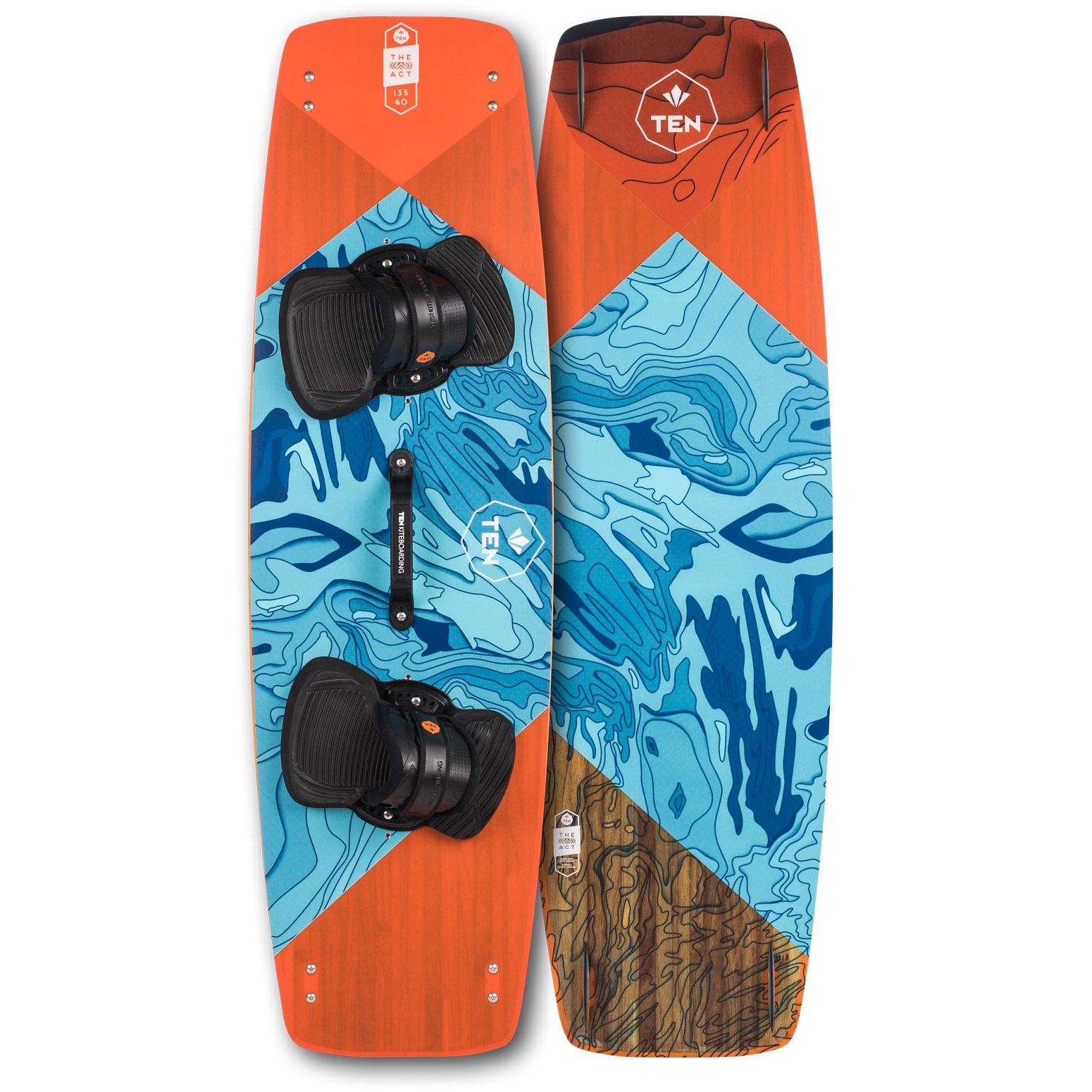 THE PRESSED V

Truly unique: we pressed our double concave all the way through the wood core up to the topdeck.
This way we preload the middle section of the board, like you would get from a cambered snowboard: energy in equals energy out! So you can load like a diving board for whatever comes your way.
WOODCORE & FLEX-TIPS:
The best quality of wood is its natural ability to flex and store loads of energy at the same time. Our full wood core harnesses all these qualities and the Pressed V adds even more pop to The Act.
We slimmed the core down at both ends for a progressive flex pattern towards the tips. This controls chop, high speeds and overpowered conditions as well as the gnarliest of landings.
Riding The Act you'll experience that comfort, control and performance can work together for a naturally vivid feel!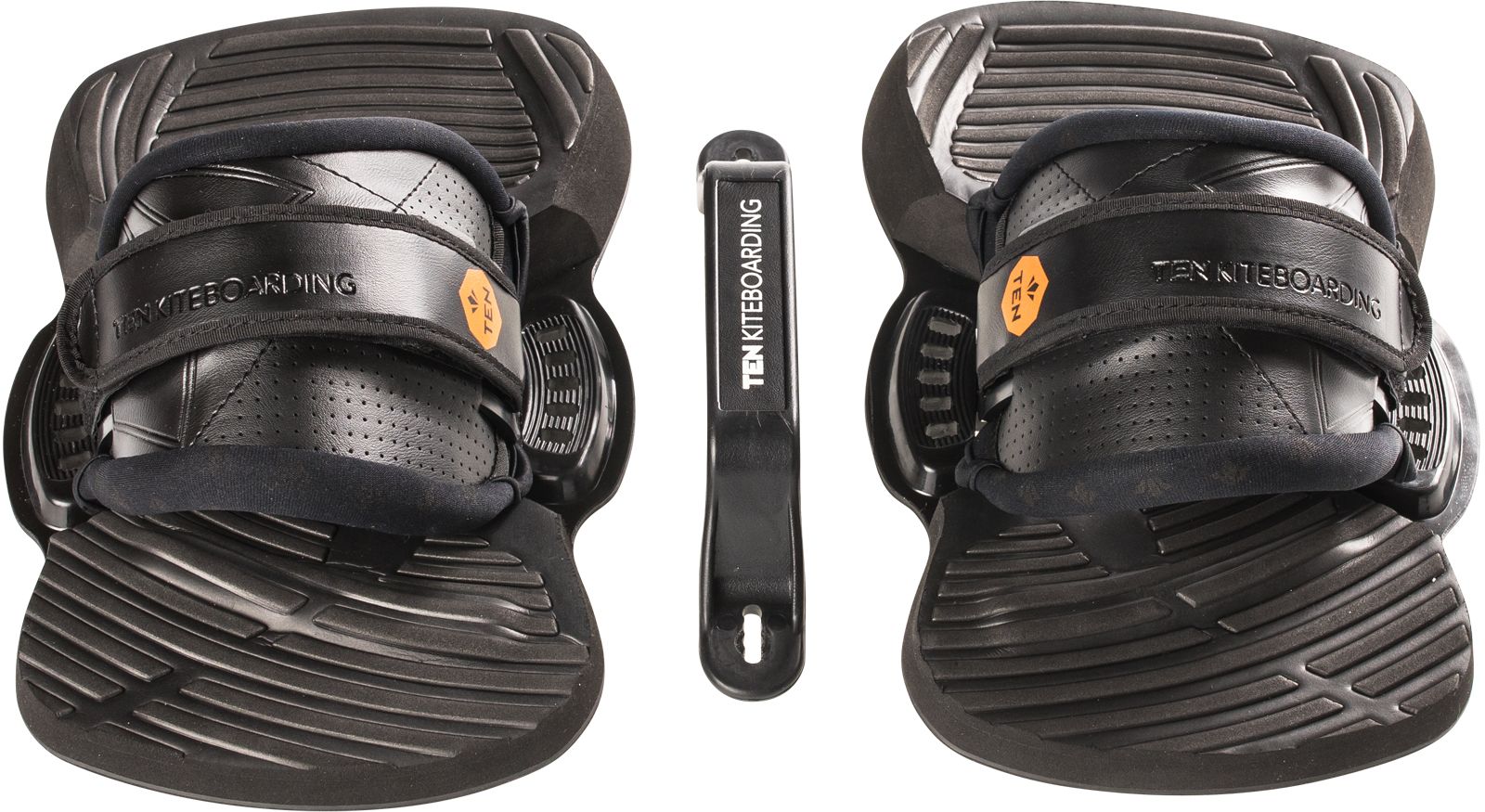 ACCESSORIES
We did not underestimate the importance of well fitting high quality straps, pads, handle and fins. It's your only contact with the board, so they better be good! Built with a clever all-in-one construction so they are extremely easy to mount or adjust and don't weigh the board down!

Placing the inner inserts for the most narrow stance closer to the heel side enhances comfort and control for our featherweight warriors.

Don't worry if our straps don't work for you, they are sold separately so you can cheat on us with other brands.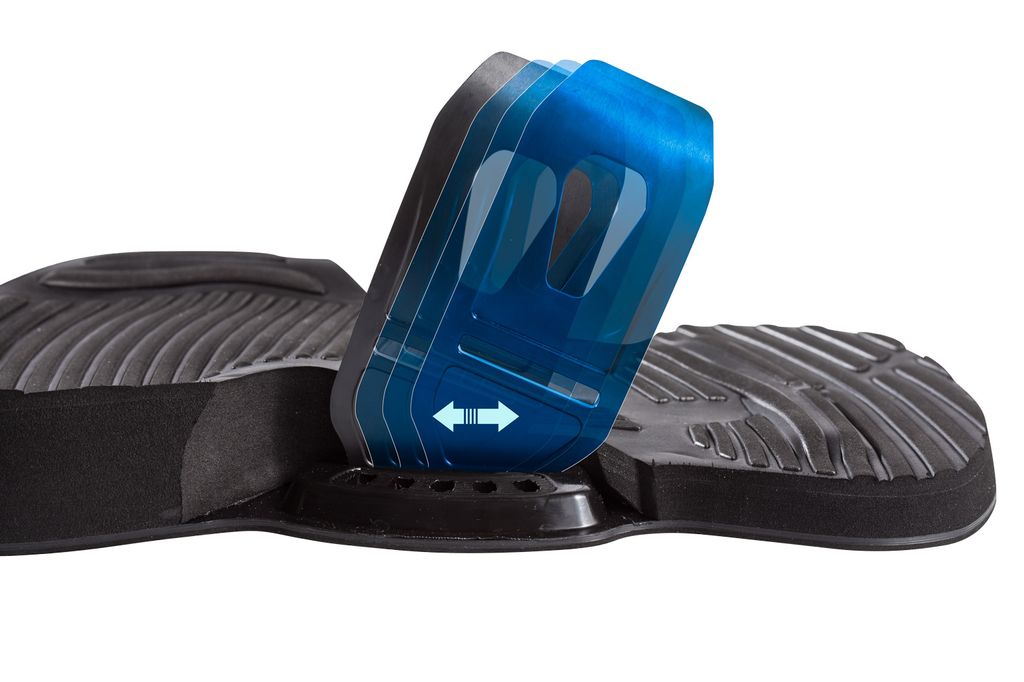 ADJUSTABLE STRAPS
Find the perfect setup for your stance and shoe size with 5 radial and 4 axial options.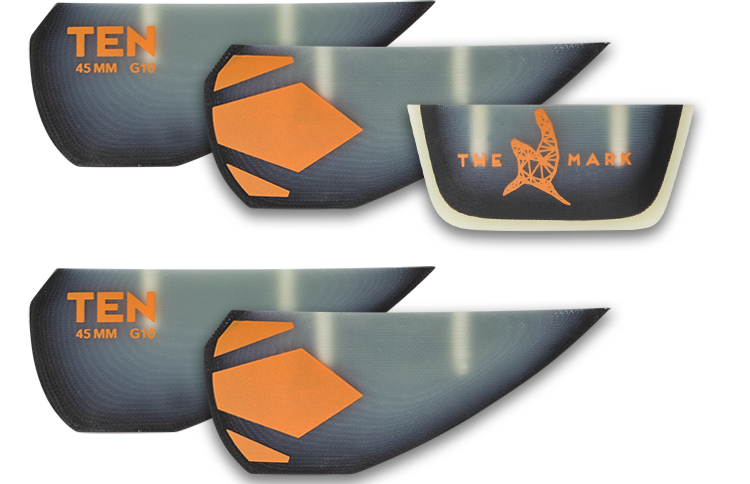 G10 FINS
Full G10 epoxy/glassfiber pressed tech fins; proven to be the most durable choice for twintip fins. The Mark comes equipped with 4 x 45mm fins + a 35mm center fin for optimum boost/upwind ratio.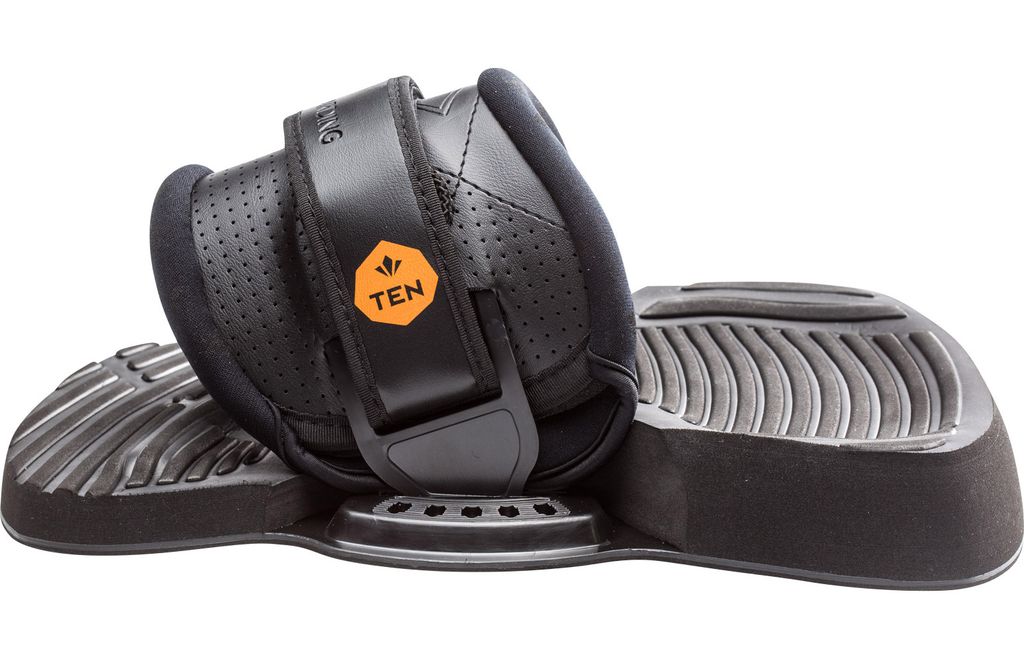 COMFORT PADS
The fully padded strap works for a wide variety of shoe sizes and insteps and even the biggest sizes have full protection on the sides with our neoprene side-protectors. Our pads are comfy, very comfy. With a small toe-bar to ensure you won't loose your board boosting high.

DESIGN PHILOSOPHY

Dots and lines will reveal what's under your feet at sea. A mysterious world of valleys, mountains, sand dunes, plateau's and the occasional shipwreck. Just imagine if we could take out the water for just a week…it would be as much fascinating as it would be alienating.
It would be like being inside the maquette that inspired us to create this board graphic for The Act with the bathymetric map of our North Sea.
This playground you love, but you will never really see.